Yoga retreat
"Dynamic Stillness" – A Hatha Yoga Retreat in the Loire Valley
August 14th-21st
With Fredric Bender & Denise Pesch from Luxembourg
Experience what a vacation is meant to be – to "vacate" mental and physical stress and come into a renewed and blissful state full of calm and equanimity.
Come join us for a magnificent week of yoga at Château de Montgoger in the Loire valley August 14th-21st.
On 17 hectares of land abutting 400 hectares of forest, we will revitalise our energy system with yoga and commune with Nature, silence and our fellow companions.
Daily yoga program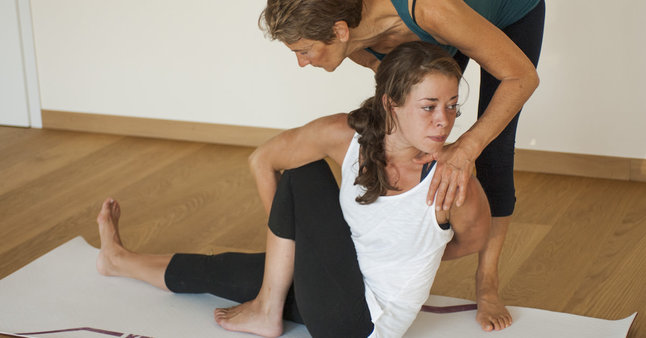 In yoga, our energy sheath (pranamaya kosha) animates our physical body (anamaya kosha) and influences our more subtle mental, intuitive and blissful sheaths. We will focus on this energy sheath to develop a deeper understanding and connection to it using theory, asana practice, pranayama (breathing practices), Nidra yoga, chanting and meditation. The intention will be to tune in to our more subtle inner processes and to govern them in a way that maintains us in a highly refined energized and blissful state full of calm and equanimity – a dynamic stillness.